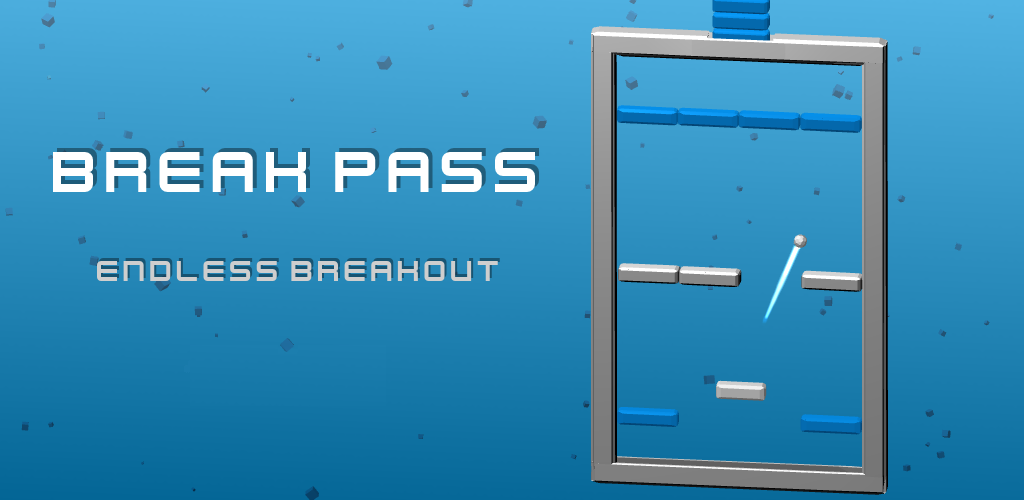 Break Pass - Endless Breakout
Break Pass - Endless Breakout is a whole new adventure! If you want to play different kind of breakout you came to the right place.
Features:
✔ New Breakout Mechanics
✔ Endless-run Type Arcade
✔ Funny and Addicting Gameplay
✔ Easy to play, Difficult to Master
✔ Unique Power-ups
✔ Stunning Retro Graphics
✔ Customizable Paddle and Ball
✔ Highscore Leaderboards
☆☆☆☆☆☆☆☆
How To Play:
* Use mouse to move your paddle.
* Break bricks to clear your paddle's way.
* Bounce the ball off the paddle and pass through the way of bricks.
* Collect power-ups and get stronger.
* Don't let your paddle touch the bricks.
* Try to go as far as you can
* Have Fun!
☆☆☆☆☆☆☆☆
Issues : Please contact our e-mail if you have issues. We are unable to provide any support in the comments section.
CONTACT ✉
Any problems or suggestions? Feel free to send mail to us: wonderkiddevelopment@gmail.com
SOCIAL MEDIA
Also available on
Comments
Log in with itch.io to leave a comment.
Simple and decently 3D breckout game. some good.
Thank you for comment. Have fun!